Christmas & New Year Opening Times
Check out our opening hours for the Christmas & New Year period and book in soon to secure your appointment.
NEW ghd Copper Luxe Christmas Collection
Be the first to own the new ghd Copper Luxe Collection as part of the Christmas 2016 exclusive line-up - available now at Fringe Benefits!
NEW GHD Platinum Electric Pink Styler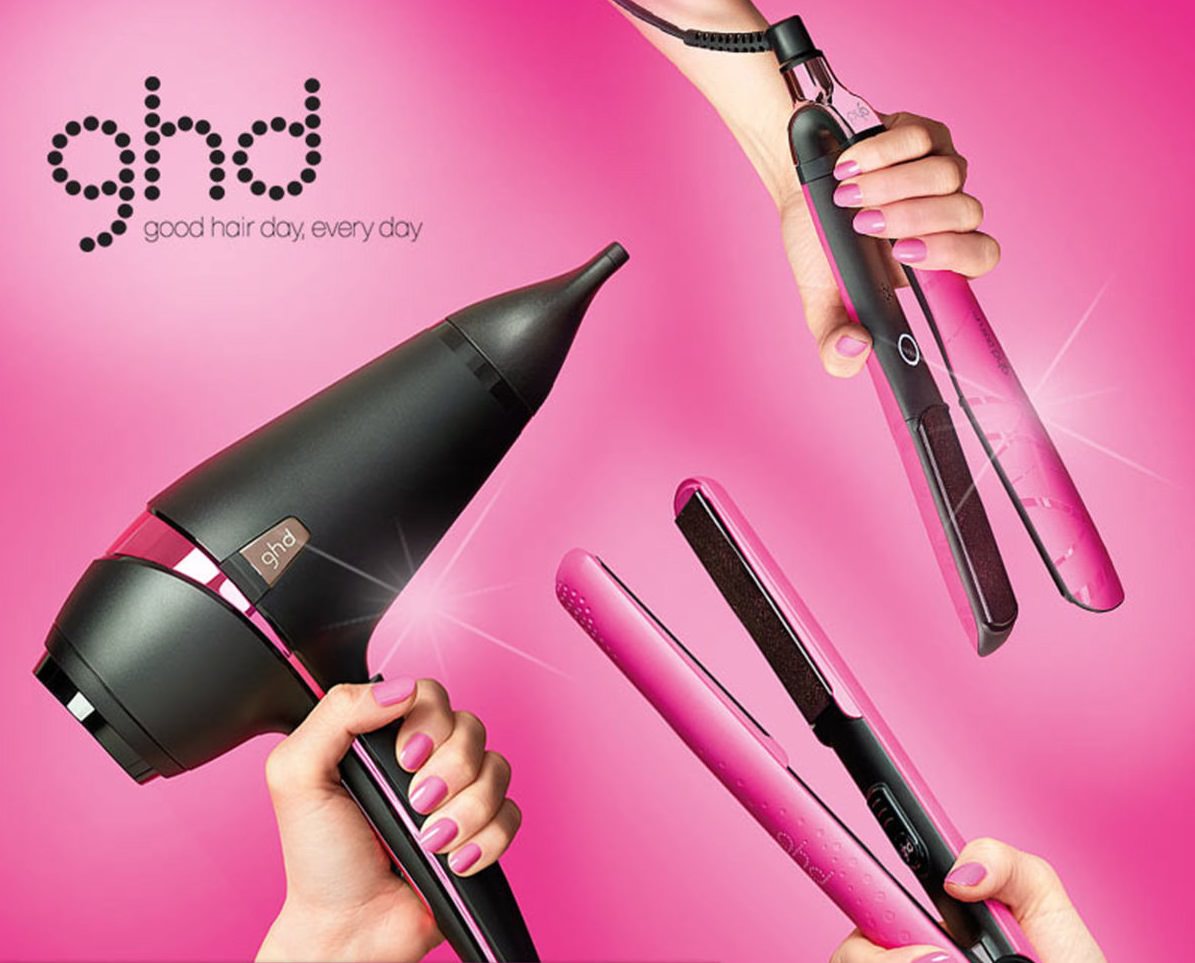 The innovative ghd platinum™ styler has had an electric pink makeover in collaboration with 'look good, feel better' to support Breast Cancer Awareness. Available now.
Autumn Hair Colour Trends for 2016
One of the simplest things to do to update your look this autumn is to change your hair colour, what are you waiting for ladies!
Are you looking for a brand new hairstyle? Is it time for a radical makeover? Let the experts at Fringe Benefits help find the perfect hairstyle for you.
Top Tips for Men's Hair Colour
Are you thinking of taking the plunge with a brand new hair colour this summer? Talk to the professionals at our hair salon in Gloucester, it's a big decision to change your colour!
What Does Your Hairstyle Say About You?
Are You Blonde? Brunette? Redhead? Does it matter how you wear your hair? We take a look at what your hairstyle says about you...
Wanted: Full Time Stylist
Are you a fully qualified hair stylist in the Gloucester area? Fringe Benefits are now recruiting for our busy salon!
Prom & Graduation Hairstyles
The prom and graduation season is nearly upon us! Why not let the creative team at Fringe Benefits take the strain out of planning your party hairstyle?
Go Big or Go Beachy – NEW Volume Range from Redken!
Get the volume you want, when you want it, with two volumizing hair care collections that help you go big or go beachy.
---