Beautiful Balayage & Ombré Hair Colours at Fringe Benefits Hairdressing & Beauty Salon in Gloucester
Are you looking for a top Balayage & Ombré Hair Colour in Gloucester? At Fringe Benefits hairdressing salon in Gloucester we use the latest techniques to deliver this popular hair colouring service to bring you beautiful results.
Balayage is a freehand hair colouring technique used to 'sweep' colour across the hair in order to create sun kissed, natural looking highlights. By placing hair colour exactly where you want lets your expert hair colourist tailor a hair colour that is unique to you.
Better still if you are looking for great hairdressing deals in the Gloucester area we have fantastic LAST MINUTE appointments with BIG savings. Check out our offers page for all the latest promotions and salon discounts.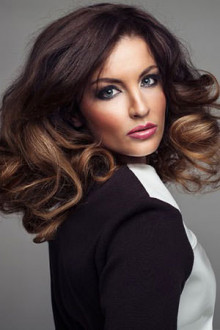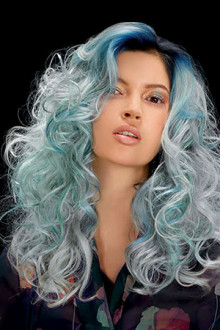 Popular Balayage Hair Colours at Top Gloucester Hairdressing Salon
The most popular balayage hair colour is blonde – choose from honey-blonde colours, creamy vanilla tones and silver/grey platinum blonde colour trends.
Most clients ask for beautiful, blonde balayage hair colour or a blonde ombré with ashy ends however we can also create fabulous hair looks with bold red hair colour and fashion hair colours such as pastel pink, lavender blue and lilac.
Looking After Your Balayage/Ombre Hair Colour
The experienced hair colouring team in our Gloucester hairdressers understand how to best look after your hair during a colouring service. They highly recommend having the revolutionary OLAPLEX™ treatment either as a stand alone treatment or added to your hair colour mix strength, shine and vibrant colour to even the most over-processed hair.
We are proud to be one of the very select hair salons in the Gloucester area offering OLAPLEX™ .
Stunning Ombré & Balayage Hair Colours
You can have the ombré & balayage hair colour technique on short, medium or long length hair and our team of talented hair colour technicians will suggest the latest balayage & ombre hair colours to best suit you.
Feeling brave? Why not try a fashion coloured ombre such as pastel pink, blue or lilac?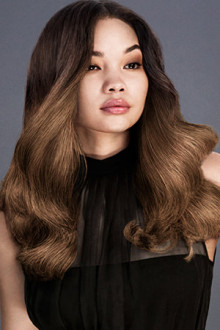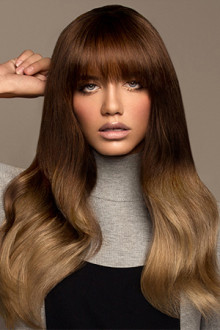 Visit The Hair Colouring Experts in Gloucester at Fringe Benefits Hair Salon
If you would like to book an appointment with one of our professional hair colour technicians in Gloucester or would like further advice regarding the hair services that we offer, call our friendly team on 01452 311606.
---